Note
Click here to download the full example code
3.1.6.7. Visualizing factors influencing wages¶
This example uses seaborn to quickly plot various factors relating wages, experience and eduction.
Seaborn (https://seaborn.pydata.org) is a library that combines visualization and statistical fits to show trends in data.
Note that importing seaborn changes the matplotlib style to have an "excel-like" feeling. This changes affect other matplotlib figures. To restore defaults once this example is run, we would need to call plt.rcdefaults().
Load the data
Plot scatter matrices highlighting different aspects
Plot a simple regression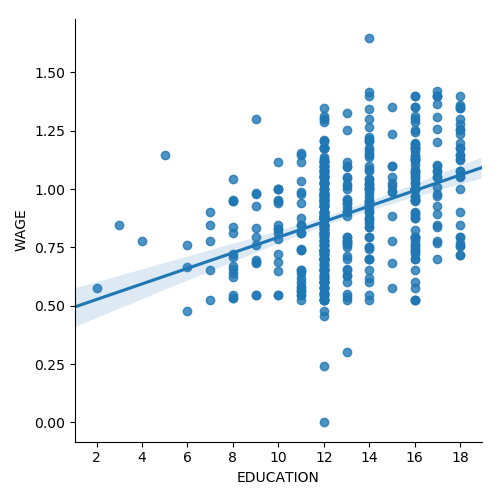 Total running time of the script: ( 0 minutes 9.773 seconds)